Events

| | | |
| --- | --- | --- |
| | Events | |

GoodFellas serving the community since 1990, you just need to mention the name. When you tell a sports fan to meet up at "GoodFellas" they know all about it. The insane amount of TV's, the food, the personalities from local media who stop by, the current and former players who drop in. It is THE place to see YOUR team.

---

SATURDAY SEPTEMBER 13TH
FLOYD MAYWEATHER
MAKE YOUR RESERVATIONS TODAY

---

SATURDAY SEPTEMBER 27TH
UFC JONES $2 CORONAS
JOHNNY APPLE SEAD SAMPLING


---

THURSDAY SEPTEMBER 4TH
BUD LIGHT FOOTBALL KICKOFF PARTY
GIVEAWAYS' CORNHOLE' $1.50 PINTS
1/2 OFF APPETIZERS


---


Every Game! Every Fight! Every Day!

GoodFellas has always had the Big satellite dishes on the roof, and with the popularity of the smaller dishes, GoodFellas is on top of the latest technology. The reputation of GoodFellas "Every Game! Every Fight! Every Day! " means that UFC, MMA, NBA, NHL, MLB, Soccer, Auto Racing fans, and more can all watch their events. It is the number one goal of the staff to make sure YOU get to watch YOUR team. Is there something special you need to see? Call and ask, we'll tell you when it's on.





Don't forget about our Death Sauce Challenge!
Click here

Plus it is a great way to hook up with your fellow fans.

Let's say you're a big Penn State fan. On your big game day you can watch your game with other Lions fans at GoodFellas. Your game will be on. Alumni will be there. That's how it works. Add in the food and full bar, all the other games, and you can see why GoodFellas is (and has been) the place to watch your game.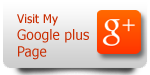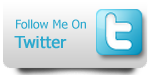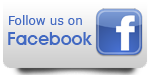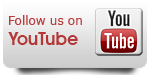 Home
|
Menu
|
Death Sauce Challenge
|
About
|
Jobs
|
Location
|
Catering
|
Events
|
Coupons
|
Privacy Policy
|
Refunds Policy